10 Ways SquirrelFish can help your B2B Marketing
Top 10 things our clients love about SquirrelFish:
If you are looking for ways to improve your B2B Marketing in the Travel Industry, SquirrelFish can help you.
1. SAVES TIME AND HASSLE:
"Using SquirrelFish is saving people that need access to our marketing assets a huge amount of time and hassle. That applies to clients and staff. We love that all the remote team can access it from where ever they are in the world."
2. WORD SEARCH IS A GAME-CHANGER:
"Being able to search for images, videos and information in general with the word search function just makes life so much simpler. It makes finding what I am looking for so fast and easy. It is also great for randomly searching for inspiration on a particular theme to see what we have in the system."
3. IT'S A READY-MADE AGENT AREA ON MY WEBSITE:
"We were going to spend a lot of money building an "Agent Log In" area on our website but now we have one ready built by using SquirrelFish – plus all the other functionality – for just $9.99 a month!"
4. MY CLIENTS ARE SO HAPPY:
"My clients really like using SquirrelFish as they can have access to multiple suppliers within the same system and search their whole library for digital assets and information."
5. WE ARE ALL CONNECTED:
"I love that by linking to our local DMCs, Representation companies, clients and press we know that everyone always has access to our latest resources and won't be using old images and information when promoting us. Plus I can always see who I am connected to in the Network area"
6. MARKETING PLATFORM:
"We really like that we can use the Directory area like Linkedin to find new potential clients and communicate and connect with them."
7. DIFFERENT IMAGE SIZES:
"It is so helpful that I can download different sizes as and when I need them and can shop around the whole system adding resources to my "shopping cart" and then download at the end. No time wasted having to download each image in turn and then re-size. Also, I can
search by size which makes it easy to find the large images I need for press requests and print work. I can then email people that image at a click on the share icon."
8. IT'S VISUAL AND EASY TO USE:
"It is really visual. I can easily see and compare everything which helps me make easy decisions about what to include and what to leave out as well as see what I want to download for any blog posts, social media or website work I am doing."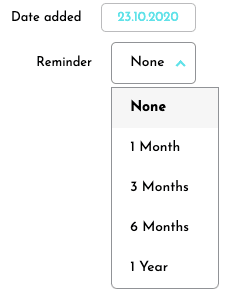 9. "OUT OF DATE" REMINDERS:
We can add a "sell-by date" to our resources if we want to. The system then reminds us to check whether the particular document, FAQ or image needs updating, editing or removing. It really helps us ensure that everything is always up to date without worrying. This has been especially helpful when making sure we have updated information on the situation with COVID-19."
10. EASY TO GET STARTED:
"It was so easy to get set up and started with the current FREE onboarding offering. There are also a lot of helpful videos and the team are always on hand to help with training, problem solving and advice"
Ready to see what everyone's raving about?
You can watch an introduction demo video HERE
Get in touch for a demo and a free trial on hello@squirrel-fish.com